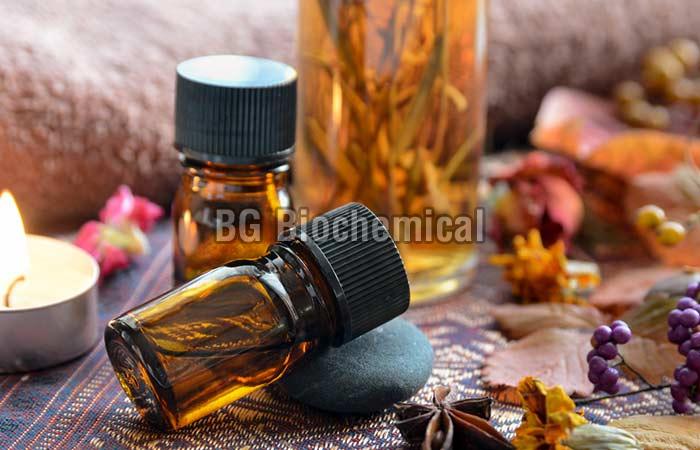 Woods collected from a class of trees, that belongs to the Santalum family is called sandalwood. The tree from which sandalwood is obtained is a hemiparasitic tree, which is generally medium sized. These woods are highly aromatic and so, like all the aromatic woods, sandalwood retains its essence for decades. Sandalwood is recommended as one of the most costly woods on Earth.

A beautiful aromatic oil is extracted from these sandalwoods, which is very popularly known as sandalwood oil. The sandalwood and the oil extracted from it both produce a unique fragrance that is valued highly for centuries.

Sandalwood Oil
Sandalwood oil is also categorised as an essential oil. This oil is obtained from billets and chips of different species of sandalwood trees, mainly Indian sandalwood (Santalum album) and Australian sandalwood (Santalum spicatum). The sandalwood oil is extracted by means of steam distillation. This oil is applied in the manufacturing of sacred unguents, cosmetics, perfumes and sometimes as a delicate food flavouring.

The essential oil of sandalwood consists of more than 90 per cent sesquiterpenic alcohols, which is comprised of 50 per cent to 60 per cent tricyclic alpha-santhanol and 20 per cent to 25 per cent of beta-santanol. This composition of the sandalwood oil varies according to the region where the tree is grown, species, age of the tree and also the process of extraction applied.

There are a number of companies in India that are engaged in the production of reliable sandalwood. Sandalwood oil manufacturers India claims of offering premium quality and best in class range of 100 per cent pure and original sandalwood oil which is free from any kind of added chemical preservatives.

Traditional Use of Sandalwood Oil
The essential oil of sandalwood possesses a number of traditional uses. East Indian sandalwood oil has its application as a common ingredient in Ayurvedic medicines for ages. The sandalwood oil is used for different treatment therapies, for example, the common cold, gall bladder issues, urinary tract infections, digestive problems, mental disorders, muscle problems, scabies, haemorrhoids etc. The scent of sandalwood oil is used for aromatherapy.

Medical Uses of Sandalwood Oil
Different studies have confirmed that sandalwood oils have multiple health perks. According to these studies, sandalwood oil helps in the following issues:
• It bears anti-inflammatory properties which help in decreasing any kind of inflammation in the skin caused due to atopic dermatitis and psoriasis.
• Different studies have confirmed that aromatherapy conducted on them with sandalwood oil has shown results in reducing their anxiety. The study concluded that the blood pressure level of the subjects along with their cortisol level in their saliva was lowered after the aromatherapy.
• Various researches have found that skin cells are consist of olfactory receptors for sandalwood. Activating these receptors by sandalwood oil results in promoting skin cell growth.
• A study on sandalwood oil has suggested that certain compounds of alpha-santalol found in this essential oil might help in fighting skin cancer.

Domestic Use of Sandalwood
Sandalwood oil is mixed with a skin lotion of choice and heated. It should be evaporated in an essential oil infuser. Before using an essential oil one should be confirmed of the fact that he/she do not have any allergic reaction from that oil.
This entry was posted on September, 16, 2021 at 12 : 15 pm and is filed under Essential Oil. You can follow any responses to this entry through the RSS 2.0 feed. You can leave a response from your own site.